Want to camp with us?
Illumination Village is made up of multiple theme camps, but doesn't accept new camps without any prior connection to the village. We grow organically from within. We don't accept random requests from people we don't know unless they are connected and vouched for by Ill-Ville veterans.
If you really want to camp with us, come and find us on the playa and introduce yourself. Bring us a beer. Ask questions, make friends, and let it happen the old fashioned way. We like to be wooed.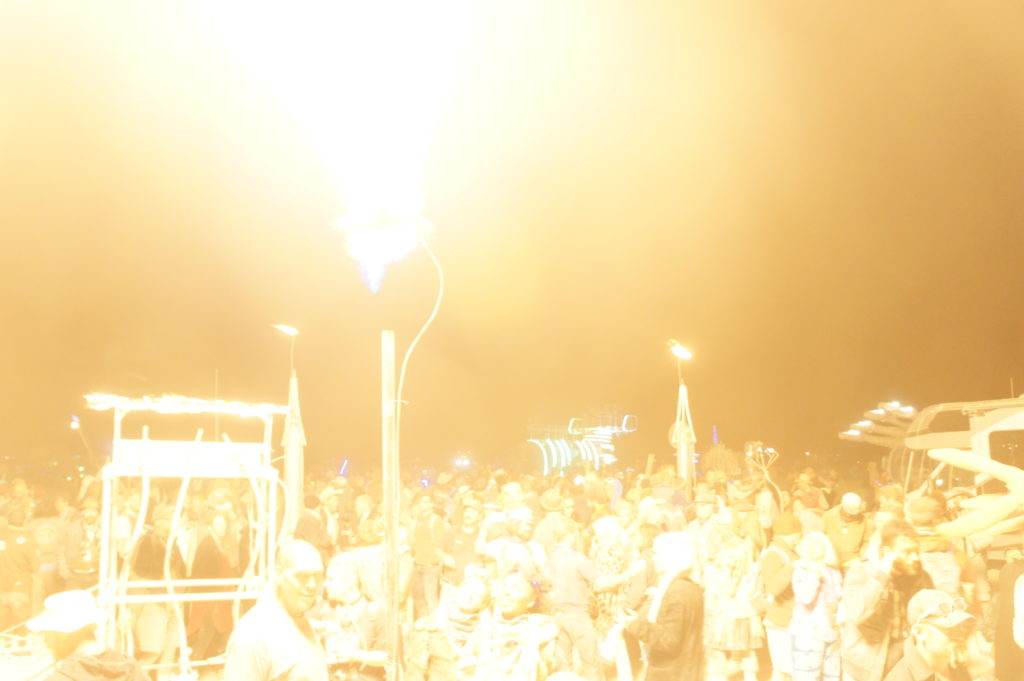 The steps toward making yourself a fellow Village Idiot:
Befriend the current villagers
Ask or be invited to become part of one of the Village's Camps
Pay your Village dues and any Camp dues & fees you might have
Participate in Village & Camp events, planning, discussions, and/or activities
Join us on the Playa
Contribute
Leave no trace!
The steps towards Village-ifying your theme camp:
Complete the steps to Village Idiocy above
Have your camp attend as an approved sub-camp to an already established Illumination Village camp in the previous year
Have at least 5 members signed up for your theme camp
Your camp must offer interactive space and/or artwork
Submit the appropriate documentation and get approval from the Village Council members
Pay any dues & fees you and your camp might have
Have members of your camp participate in Village planning and discussions on it's behalf
Join us on the Playa
Contribute
Leave no trace!
Not following the steps above can reject your approvals or even block you from entry in following years so *please* follow the guidelines!